Our Story
The story of Math Around the Corner is one of organic growth and fortuitous timing. While in graduate school at Texas Christian University, Carol Bearden fell upon the opportunity to tutor a 6th-grade girl who was struggling in Math. As she helped this student raise her Math average from failing to an A, she watched the young girl gain confidence and become excited about learning. Carol found this experience incredibly fulfilling, and hoped to assist other students in the same way. Word quickly spread about Carol's success with her first student, and soon she had a full roster of clients. Before she knew it, there were not enough hours in the day to meet the growing demand. She decided to reach out to educators to see if they would be interested in assisting her. Thus, Math Around the Corner was born.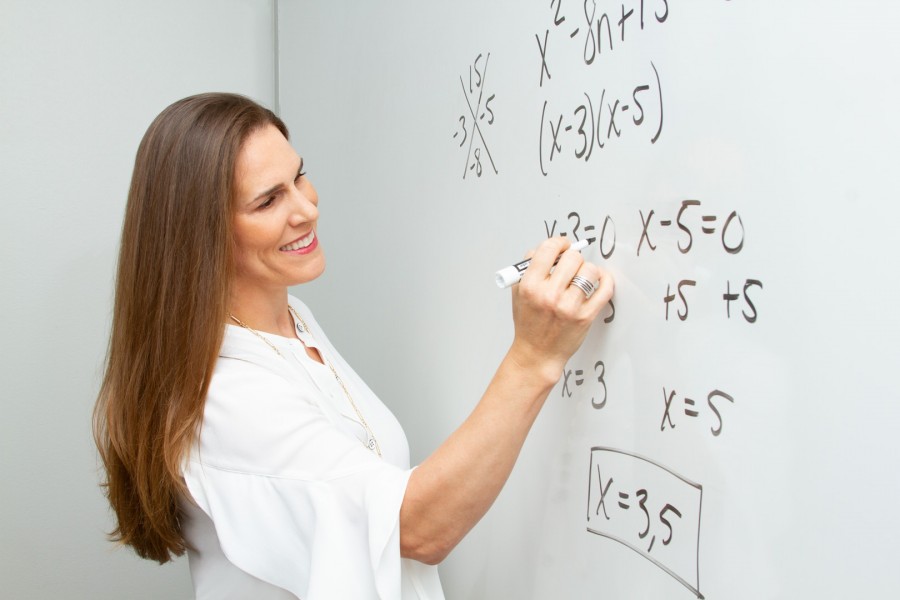 Because so many of Carol's clients had a personal relationship with her, she took great care in choosing tutors who were not only passionate about teaching, but also invested in the students themselves. In addition, she took the time to get to know clients and assess their specific needs in order to appropriately match tutors and students. Carol expected these educators to not just provide guidance in schoolwork, but serve as mentors and role models as well. Among the most gratifying moments for Carol are those when she receives a text from a student letting her know how their test went, or an email from a parent about how wonderfully their child is progressing in school.
As Math Around the Corner continues to grow, Carol goes to great lengths to maintain close relationships with students and their parents. She is honored that parents trust the Math Around the Corner team with their children and strives to ensure that her clients are satisfied. The casual, comfortable feel of Math Around the Corner and the personal touch that she has always lent her clients is the foundation of the business. When students improve their performance in subjects in which they were previously struggling, their excitement to excel is contagious. These personal interactions are the reason why Carol constantly seeks to make Math Around the Corner the best it can be. She and the Math Around the Corner team are thrilled to witness students' success and share in a part of their educational journey.
Since Math Around the Corner first opened in 2006, we have tutored over 400 students in the Fort Worth area, ranging from kids just entering Kindergarten to high school seniors. We've helped failing students pass their classes and earn As, and we have helped high-achieving students increase their scores and earn scholarships. Our philosophy is that any child can improve their academic performance with Math Around the Corner, as long as they are willing to do the work — and we have the numbers to prove it. Ninety-eight percent of Math Around the Corner students pass with an A or B when they attend weekly sessions with their assigned tutor.
Confidence in Every Class with Personalized Tutoring
Enroll at MAC