SAT/ACT Prep Boot Camps in Fort Worth, TX
The PSAT, SAT, and ACT, normally taken junior or senior year of high school, can be intimidating for many students. Math Around the Corner's test prep boot camps aim to lessen students' stress, improve students' confidence, and provide students with the knowledge they need to achieve success on their exams. MAC's test prep boot camps offer individualized instruction tailored to each students' strengths and areas of improvement. Students enrolled in a MAC test prep boot camp will gain an understanding of exam format, content, strategies, and more. Math Around the Corner aims to prepare your student to perform well on their upcoming exams and to enable them to complete their tests confidently.

MAC's SAT/ACT Prep Boot Camps
MAC's SAT/ACT prep boot camps are week-long, intensive programs that prepare students for their upcoming standardized tests. Students who attend MAC's boot camps gain a thorough understanding of the format and content that will be seen on their exams. Students will also build critical thinking skills that will facilitate students' completion of more difficult questions. Personalized instruction suited to each student's strengths and areas of improvement, practice exams, and lessons on test techniques is provided by experienced tutors during MAC boot camps.
Students will complete practice exams in an environment similar to that of the test to familiarize themselves with the format and content of the tests they will take. Students will leave their MAC bootcamp feeling confident in their abilities and ready to succeed on their upcoming exam.

MAC's Test Prep Curriculum
Our test prep boot camps will cover various topics to help your student thoroughly prepare for their standardized tests. The SAT and ACT test students on their English and reading, math, science, and writing skills, so our boot camp will provide instruction in these areas.
English- Grammar and reading comprehension
Math- Algebra, geometry, trigonometry, and arithmetic operations
Science- Data analysis, data interpretation, and scientific reasoning
Writing- Composition and essay writing
Additionally, we will share test-taking strategies to help students maximize their scores and optimize the time they are given to complete their exam.
Benefits of an SAT/ACT Prep Boot Camp
SAT/ACT prep boot camps provide a comprehensive and effective way to prepare for standardized tests. By attending one of MAC's boot camps, your student will:
Gain an in-depth understanding of the format and content of each test
Work with experienced instructors to develop strategies for accurately completing complex problems
Receive personalized instruction tailored to their strengths and weaknesses
Build confidence in their abilities by completing full-length practice tests under exam conditions
Learn tips and tricks for the types of questions found on the SAT/ACT
Work in groups of 3-4 people to learn from other students and their strategies
Prepare for the SAT/ACT at MAC
Students enrolled in Math Around the Corner's SAT/ACT prep boot camps in Fort Worth, TX, will gain the knowledge and skills they need to confidently complete their upcoming exams. MAC's test prep boot camps meet once weekly for the six weeks leading up to students' exams. Students will work in groups of 3 or 4. For more information about MAC's test prep bootcamps, contact us at 817-720-6284.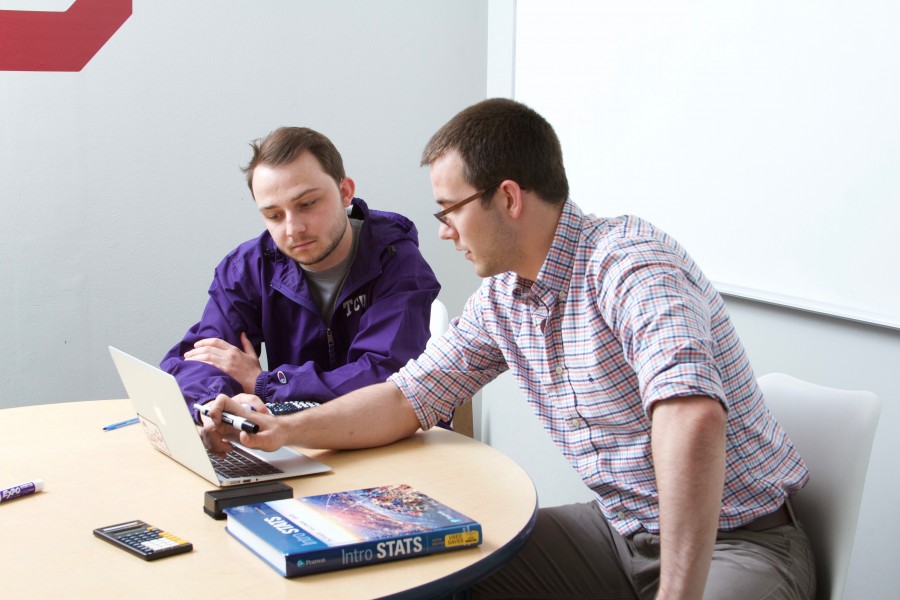 Test Prep Boot Camps in Fort Worth, TX

If your student is registered for an upcoming standardized test, MAC's test prep boot camps can help them to fully prepare for their exam. Students taking the PSAT, SAT, or ACT would benefit from a MAC bootcamp.
Details
Bootcamps consist of 6 sessions leading up to the SAT/ACT. Meeting dates and times will be tailored to students' schedules.
Students should plan on attending all 6 sessions. Materials will be available if a student is absent.
Sessions will begin 6 weeks prior to the test date.

Groups will be composed of 3-4 students.
Email Carol Bearden at carol@matharoundthecorner.com or Libby
Gann at libby@maccollegeprep.com or call 817-720-MATH for more detailed information.
Summer 2023 Bootcamps
ACT

June 5th - 9th: 9:00-12:00
PSAT/SAT
July 17th - 21st: 10:00-12:00
July 24th - 28th: 1:00-3:00
July 31st - August 4th: 10:00-12:00