English Language Arts Tutoring in Fort Worth, TX
Math Around the Corner offers English Language Arts tutoring for students of all ages in any English course. From elementary students working on reading and spelling, to middle and high schoolers enrolled in composition and AP English classes, to college students completing lengthy papers, Math Around the Corner is here to help.

Younger MAC students benefit from instruction provided by experienced reading and English tutors. Students who struggle with phonics, fluency, comprehension, and the like, are recommended to work with one of our excellent reading specialists. Students enrolled in weekly tutoring may integrate reading instruction into each session to support their development.

Upper level MAC students seeking English tutoring are paired with tutors who are working toward or have completed a university degree in English or a related field. These tutors assist their students with essay formation, grammar, piece analysis, creative writing, and more.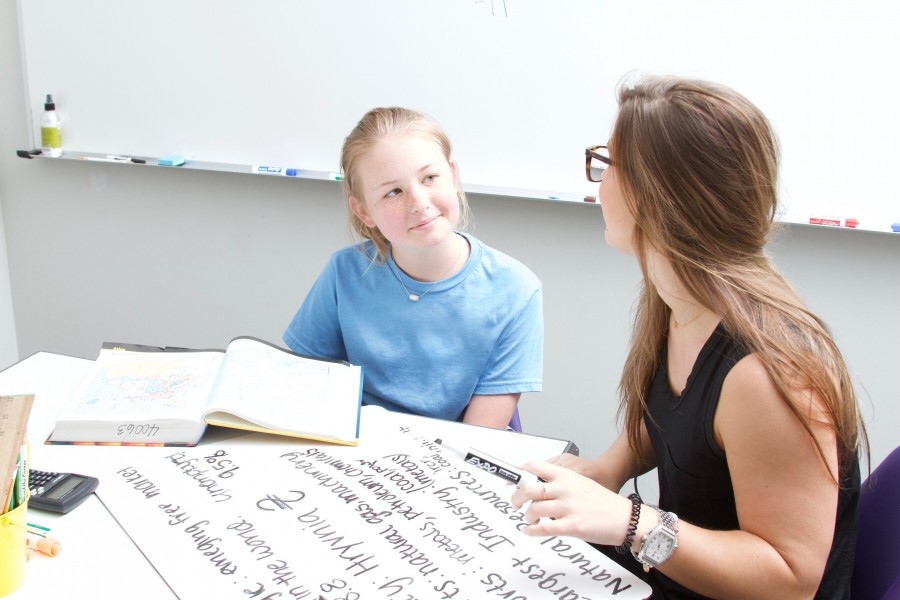 Math Around the Corner's experienced English Language Arts tutors would be happy to assist your student with their English course. Our tutors use a variety of techniques and accommodate each student's unique learning style. Students enrolled in English tutoring with MAC will improve their spelling, comprehension, grammar, and critical thinking skills. If you are interested in English Language Arts tutoring with Math Around the Corner, contact us for more information or to register your student.
Read, Compose, and Analyze Confidently with Tailored English Tutoring
Enroll at MAC