Math Tutoring in Fort Worth, TX
Math Around the Corner is proud to offer outstanding math tutoring for local students. We work with a variety of students with varied needs - from those who lack confidence and math skills, to those who struggle with preparing for math tests, to those who love math and want to further their knowledge. We are proud to provide tutoring that instills a feeling of confidence, knowledgeability, and a readiness to learn in all students. Confidence in math and the associated disciplined study skills that come with our tutoring will serve your student well for the duration of their academic career.
Math Around the Corner offers tutoring in elementary, middle school, high school, and college math. Specific courses our tutors can assist your student with include K-8 math, pre-algebra, algebra I and II, math reasoning, geometry, trigonometry, pre-calculus, calculus I, II, III, and IV, statistics, differential equations, and more. Younger students enrolled at MAC are paired with early or secondary education tutors who are well-versed in math instruction. High school and college students are paired with tutors who are pursuing or have completed a university degree in mathematics or a related field.
Whether your student is beginning kindergarten or furthering their education in college, Math Around the Corner can help them to achieve academic success. If you are interested in math tutoring with MAC, contact us for more information or to register for sessions.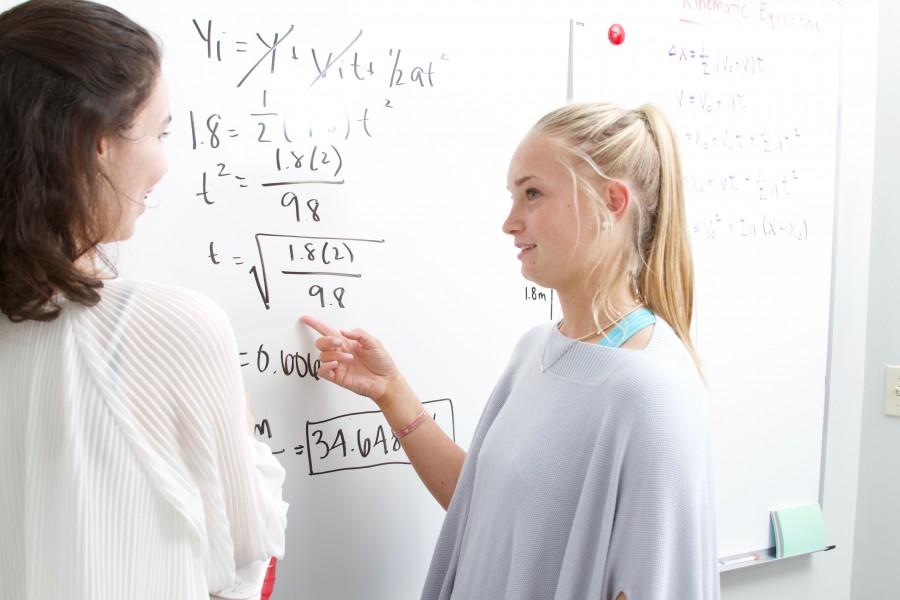 Confidence in Every Class With Personalized Tutoring!
Enroll at MAC